What started as a Wayne State University student organization to rescue excess food from campus kitchens and local restaurants from going to waste has grown into a 501(c)3 nonprofit, winning community support along the way. Still run by students, the group has created a system for volunteer student drivers to safely deliver fresh, prepared food to nearby homeless shelters, helping to both feed hungry neighbors and keep food out of landfills.
Detroit Feedback Loop will be joining us at Make Food Not Waste, sharing their story and inviting people to support their work. We spoke with the team's Community Outreach Director, Nazir Jairazbhoy, to find out more about his and the organization's take on wasted food.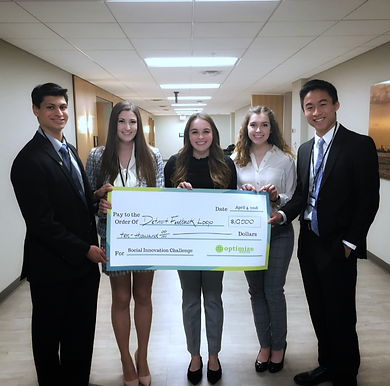 MFNW: Why is the issue of reducing food waste important to you?
NJ: There are nearly half a dozen shelters within two miles of Wayne State's campus. I, we, see people getting turned away from these locations because of food shortages. On the other hand, we see food getting wasted constantly at cafeterias on a daily basis. There is a need to bridge this gap and reduce waste and hunger. This is what brought us to the idea of the Detroit Feedback Loop.
MFNW: Why is an event like Make Food Not Waste important to the community?
NJ: It brings various food waste initiatives and groups in the community together to one spot and will help foster connections that will help grow and continue the conversation on fighting waste and hunger in Detroit.
MFNW: What do you hope to see as a result of this event?
NJ: People and organizations making connections and new ideas for reducing food waste being formed.
MFNW: What is your favorite way to cut down on waste in your own kitchen?
NJ: I enjoy planning my meals out and buying only what I need from the grocery store. I really try to minimize wasting fresh foods!
To contact Detroit Feedback Loop, email detroitfeedbackloopwsu@gmail.com.